On May 3-5, the Vision Marine Technologies, Inc. (NASDAQ-VMAR) team traveled to Las Vegas for the Planet MicroCap Showcase 2022, held at Bally's Hotel & Casino.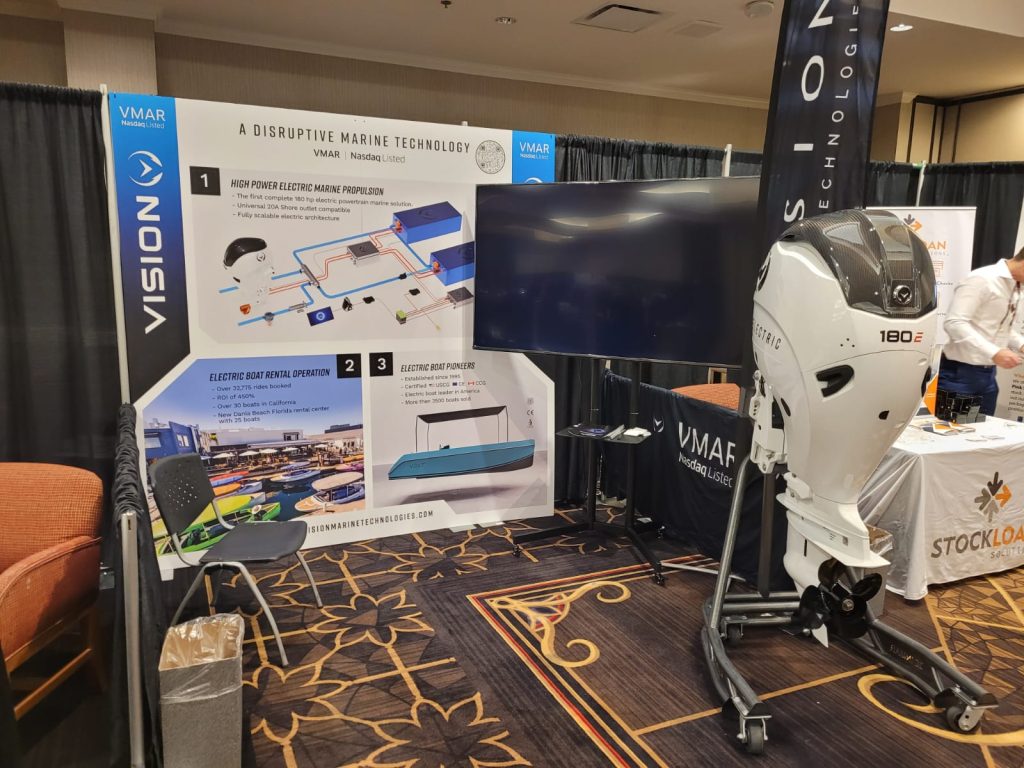 At Planet MicroCap, 88 public and private companies presented to financial analysts, industry executives, investors, fund managers, private equity/venture capital firms, influencers, and other financial industry professionals. The term "microcap" applies to companies with low or "micro" capitalizations, generally meaning the value of the company's shares is less than $250 million. The conference saw presentations within a myriad of industries, including environmental tech, metal mining, pharmaceuticals, gaming and entertainment, and cannabis, just to name a few.
Throughout the conference, Vision Marine Chairman Alan Gaines, and CEO Alex Mongeon provided investors with an update on recent events, including the evolutions of it's partnerships with McLaren Engineering (a wholly owned subsidiary of $7.4 billion in sales Linamar Corp.) and Octillion Power Systems (a large battery cell and pack manufacturer).  Numerous well attended and informed investors were granted one on one meetings. Management highlighted positive year over year financials of its flagship electric boat rental business in Newport Beach, and further discussed its planned expansion into Dania Beach, Florida.
Planet Micro Cap, View From Bally's Casino Hotel
LAS VEGAS
Vision Marine also displayed its proprietary fully electric E-Motion 180E outboard and powertrain, the first fully electric high performance purpose built outboard powertrain system. This generated a tremendous amount of foot traffic from inquisitive visitors.
The management of Vision Marine would like to thank Shelly Kraft, the founder of Stock News Network, and Robert Kraft, CEO, for organizing and overseeing the highly successful and first class Planet MicroCap Showcase. Robert Kraft is also the host of the Planet MicroCap podcast, an influential investor portal covering the small, micro and nano cap equity markets.