The Electric Boat Market Looks to Tax Credits to Help Drive Market
The global electrification of automobiles, trucks, buses, marine vessels, and in fact all vehicles, is no longer seen as a futuristic idea. We are currently in the midst of one of the biggest global industrial and technological revolutions in history. Global mandates and regulation have solidified and further enabled carbon neutral goals. Electric vehicle ("EV") sales have skyrocketed, charging infrastructure initiatives have been ramped up (and will accelerate greatly in coming years), and industry leaders have doubled down on their respective focus on improved battery technology. What was once thought of as a debatable endeavor has now caused mass acceptance and excitement in the marketplace.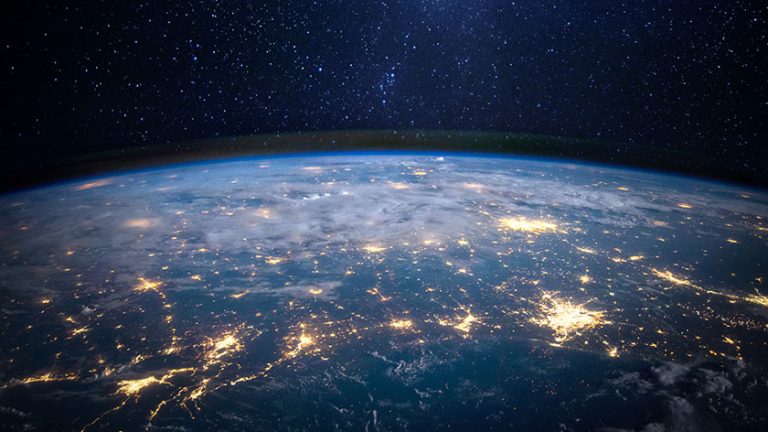 EV dominance in the marketplace is not too far away
The auto industry began its ascent towards electrification quite some time before the marine industry. Some of the auto industry's biggest and most prestigious names have already planned to go completely electric within the next 5 or 10 years. JLR (Jaguar Land Rover) plans to sell only electric cars by 2025; Volvo plans to achieve that same goal by 2030; General Motors plans to go fully electric by 2035. Well respected high performance auto manufacturers Lotus and McLaren will no longer sell ICE powered sports cars by 2028. Volkswagen, 2021's leading seller of EVs in Europe (with approximately 25% of the market), aims to have EVs account for at least half of its global production by 2030. Even luxury brands such as Lamborghini, Bentley, Porsche, and Ferrari, now have an expanding footprint in the electric sector. And of course, there's Tesla.
Similarly, the marine industry's biggest names have begun electrifying recreational powerboats (generally at the fishing low voltage end of the market), yachts, sailboats, ferries, as well as large commercial vessels. The movement surrounding electric boats and associated technology has grown tremendously, as evidenced by at the 2021/2022 international boat shows, and the arrival of post-COVID induced "staycations". Boating OEMs will inevitably need to catch up with automobile manufacturers relatively quickly regarding electric transition, and the elimination or severe mitigation of diesel and gasoline engine vehicles.
As global governments, tech companies, OEMs, and consumers alike have embraced the adoption of eco-friendly boats and commercial ships to reduce emissions, the market has seen an exponential growth in demand. In turn, the electric boating market is expected to accelerate, raking in a CAGR (Compound Annual Growth Rate) of over 11.0% through 2028. 
Tesla Semi, all-electric semi-truck.
IMAGE ELECTREK.CA
Inevitable tax credits for electric boats will help drive market
Virtually all global markets offer meaningful tax credit incentives for consumers to purchase EVs. Most EVs and PHEVs (Plug-In Hybrid Electric Vehicles) purchased in the US since 2010 have been eligible for a federal tax credit of up to $7,500. The UK grants up to 35% of the cost of an electric car, up to a maximum of £4500, and 20% of the cost of a van, up to a maximum of £8,000. In 2021, New Zealand introduced a Clean Car Discount of $8,625 on new EVs with a drive away price under $80,000. Elon Musk has attributed a great deal of Tesla's early success to the advent of tax credits for electric vehicles. In May 2021, the FAST Electricity Act was introduced into the US Senate, which proposes a 30% tax credit for electric vessels capable of moving passengers, cargo, or property. Tax credits for electric boats are most assuredly on the way, and will act as a significant catalyst regarding consumer demand for recreational electric powerboats, as was the case for electric automobiles.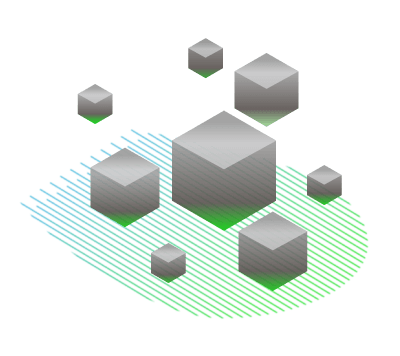 Virtually all global markets offer meaningful tax credit incentives for consumers to purchase EVs. Most EVs and PHEVs (Plug-In Hybrid Electric Vehicles) purchased in the US since 2010 have been eligible for a federal tax credit of up to $7,500.
Smaller markets continue to grow their market share
It is well known that Europe and North America have held the largest global market share in the electric boat market for quite some time, but smaller markets have also witnessed carbon neutral goals being fast tracked. The Port of Auckland in New Zealand has announced its goal of becoming a zero emissions harbor by 2040. Kenya's fishing village Mbita, located in Lake Victoria (which is home to around 25,000 diesel powered boats) has recently been equipped with its first line of electric powered fishing boats by Dutch startup Asobo. Scandinavian countries have seen several startup electric boat manufacturers, including Candela, which has an electric ferry slated to commence operation next year in Sweden. In addition, Finland is the home to Nextfour Solutions, a company that Vision Marine has recently partnered with that has designed a unique and highly advanced navigation and entertainment system called the Q Display. 
Vision Electric Boat Boat Rental Operation | Newport Beach California, US
Asia and the Middle East showing expanded interest in electric boating
This month, China launched what is believed to be the largest electric boat cruise ship (accommodating up to 1,300 passengers) at 328 feet long and 54 feet wide. This zero emissions ship is powered by batteries totaling a whopping 7,500 kWh, equivalent to over 100 electric vehicles. However, the ship's current range is only about 62 miles on a full charge. Sure, there is work to be done if there is a real expectation to travel more than a short sightseeing distance up and down the Yangtze River, but the 62 mile range is equivalent to 530 metric tons of fuel, which accounts for 1,660 less metric tons of toxic emissions each year.
In Southeast Asia, many of its habitants rely heavily on water transportation. The Mekong River is massive, and flows through Myanmar, Vietnam, Laos, Cambodia and Thailand. Nearly 60 million people live along its shores, many of whom are dependent on the river for food, water and jobs. In fact, one fifth of the world's fish catches come from this area. For the last five years or so, Southeast Asia has seen a growth in electric boats and even solar powered boats on the Mekong River.
At this year's Dubai International Boat Show, held at the newly developed 20 million square foot Dubai Harbor, electric vessels and innovative technology were on full display. Sunreef Yachts showcased its new luxury electric sailing yacht, the Sunreef 80 Eco; Faro Boats displayed it's Faro 5, a fully electric boat with a solar charging dock. SeaBubbles, the "flying" electric hydrofoiling boat, drew tons of attention from attendees.
Alexandre Mongeon CEO & Alan Gaines Chairman Vision Marine Technologies | Miami International Boat Show 2022
Vision Marine a leading voice for consumer electric boat education
As many boaters and marine industry OEMs move increasingly towards acceptance of electric transition of worldwide waterways, consumers are eagerly awaiting the mass production of high performance electric outboard and powertrain systems, much like consumer anticipation during the early stages of electric automobiles. This is the perfect inflection point for Vision Marine Technologies to assert market dominance via it's highly proprietary, 180E powertrain, which is the first fully electric high performance purpose built outboard powertrain system The E-Motion™ showcases immense power and torque, while also producing zero pollution, zero emission, a noiseless environment, requires very minimal maintenance, and more than a 90% reduction in in operating cost versus currently very expensive gasoline pump prices. It is the most technologically advanced electric outboard motor on the market, and to Vision Marine's knowledge, there is no other electric outboard motor even close to market which rivals it. Vision Marine's recent Manufacture and Supply Agreement ('MSA') with McLaren Engineering, a division of Linamar Corporation, will enable first mover advantage for the E-Motion™ to scale mass production, therefore readily available to serve major OEMs.