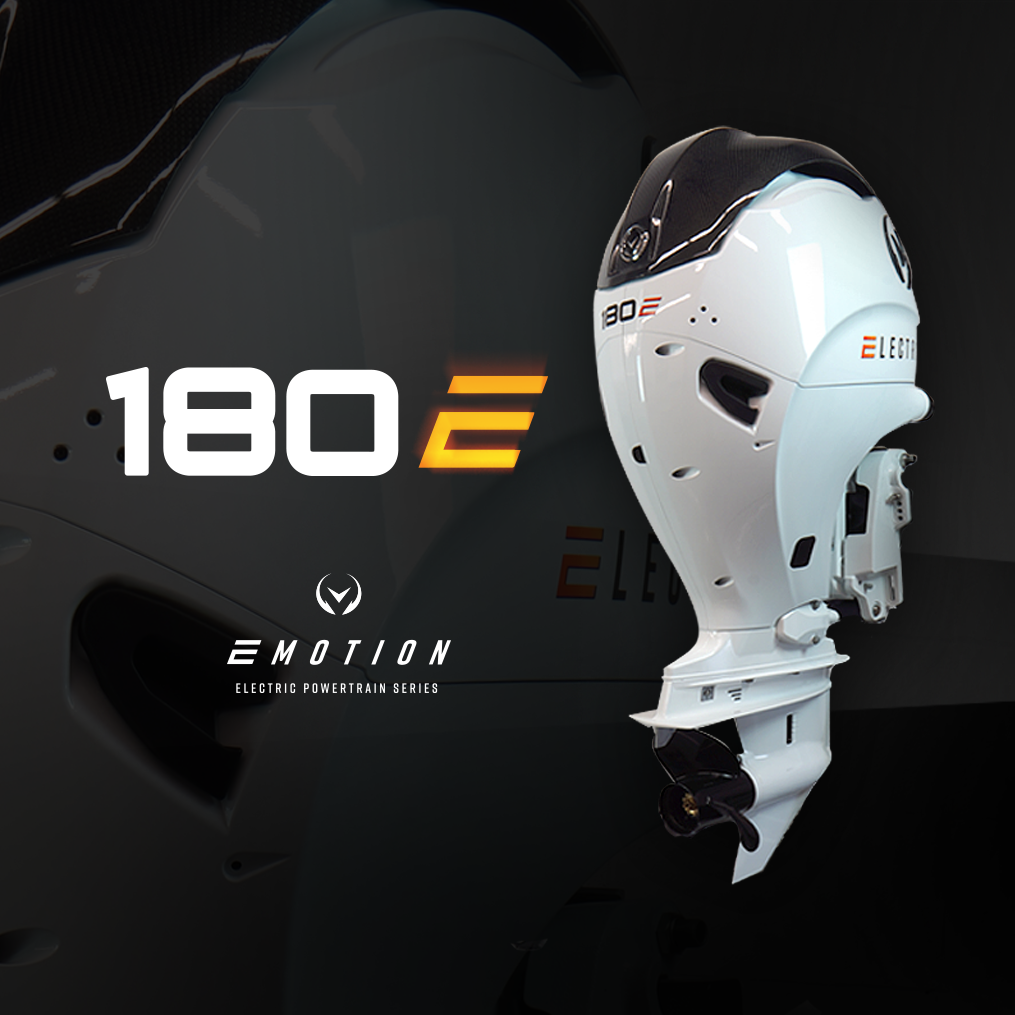 Vision Marine Technologies' disruptive E-Motion™ 180 hp electric outboard 
The global electric boat market has largely been driven by federal, state, and municipal mandates towards a worldwide zero emissions goal. Vision Marine Technologies (NASDAQ:VMAR) continues to be a leading voice within the marine industry's electric transition by providing an efficient and cost effective alternative to ICE engine powertrains with its purpose built fully electric E-Motion™ outboard and powertrain. The E-Motion is a high performance system which produces zero emission, zero pollution, and a noiseless environment, thus fighting against various ecological issues, such as waterway pollution and destruction of aquatic life.
As mentioned, Vision Marine's highly proprietary E-Motion™ technology is the world's first performance electric propulsion engine which integrates a 180 horsepower (135 kW) motor with an advanced battery management system, while contributing a 90+% reduction in energy cost. In fact, the E-Motion™ has a highly competitive total cost of ownership ("TCO") as compared with ICE engines, due to the marginal amount of required maintenance. This is because it is a fully sealed electric outboard motor, therefore it has few moving parts, which means there is no oil to check, no spark plugs to replace, and no dirty fossil fuels or gasoline, which continues to be extremely expensive.
E-Motion TM Electric Powertrain System


Rapid and inexpensive charging
The E-Motion™ maximizes both performance and range without needing any special charging infrastructure or equipment. All that is needed is a 220 volt charging outlet, which are already present in virtually every marina's infrastructure. These 220 volt outlets, which are inexpensive and work rapidly, are also commonly used in residential homes for powering ovens, dryers and other appliances. Additionally, and similarly to EVs, most boats are charged overnight, when they are not being used. This easily allows ample time to get a full charge for many hours of usage the next day. Furthermore, easy access shore power charging already mitigates consumer charging concerns.
The E-Motion™ 180E powertrain system can be rigged and custom fit onto virtually any 18 to 29 foot boat. Its powertrain technology is designed for 15 nautical miles of driving range. This is more than enough to cover the average family's day on the water, which is generally around 9 nautical miles. On average, the cost to charge an 18 to 29 foot electric boat for a full family outing is approximately $5 or $6 per day, as opposed to as much as $200 per day for an ICE powered boat.
E-Motion TM Electric Powertrain System


Octillion Power Systems developing an advanced battery pack for The E-Motion™
The E-Motion™ boasts immense power and torque designed predominantly to propel powerboats, such as pontoons, center consoles, and catamarans, just to name a few. Therefore, a high voltage battery is required for these vessels to reach the speed necessary to best perform their primary functionalities. For this, Vision Marine has formed a venture with Octillion Power Systems, a global market leader in supplying electric vehicle battery systems. Octillion is developing a customized high voltage 35 kW high density battery exclusively for use within the recreational boating market. Vision Marine has exclusive usage of this new battery and technology. The E-Motion™ powertrain will be equipped with two of these advanced batteries. The agreement with Vision Marine represents Octillion's first ever marine industry partnership.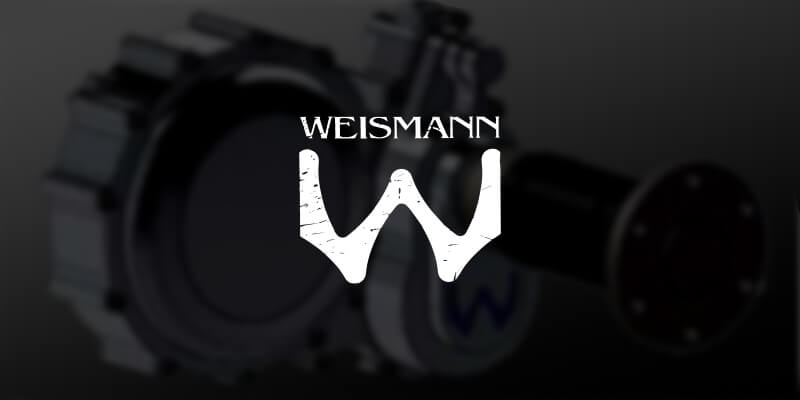 Maximizing torque with Weismann Marine
To further optimize the E-Motion's™ performance, Vision Marine has partnered with Traction Products, Inc. / Weismann Marine LLC., a highly esteemed company which specializes in designing and manufacturing custom, innovative transaxles and transmissions solutions for the racing industry. A unique lower unit assembly will be specifically designed to accommodate the high torque generated by the E-Motion™ outboard. This higher torque requires creating a lower unit capable of cooling the motor and maintaining a noiseless operation. Weismann Marine provides the technical expertise to deliver this precise and superior product.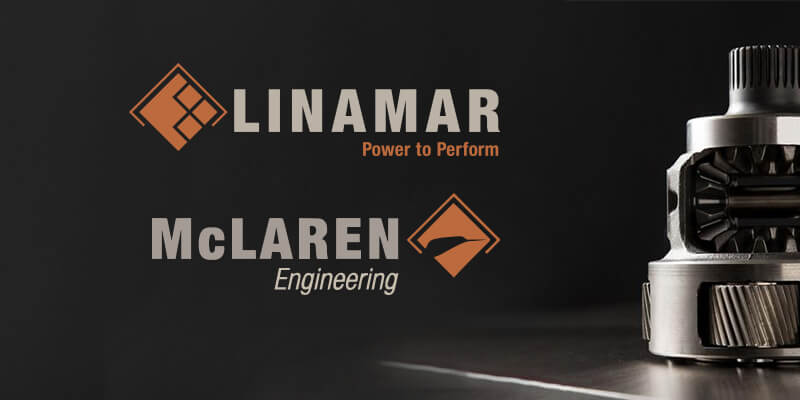 McLaren Engineering/Linamar Corp and Vision Marine execute a Manufacture and Supply Agreement
Perhaps most strategically, Vision Marine has executed a Manufacture & Supply Agreement with McLaren Engineering, a wholly owned subsidiary of Linamar Corporation (TSX: LNR). Acquired by Linamar in 2003, McLaren Engineering is one of the preeminent engineering firms in the world, and the foundation for Linamar's technical advancements. McLaren will manufacture and assemble Vision Marine's E-Motion™ technology through testing, parts, tooling development, and designing the union assembly for mass production. The large global presence of Linamar/McLaren enables Vision Marine to sufficiently scale production to levels we expect to be required by OEMs due to ever increasing and consumer demand.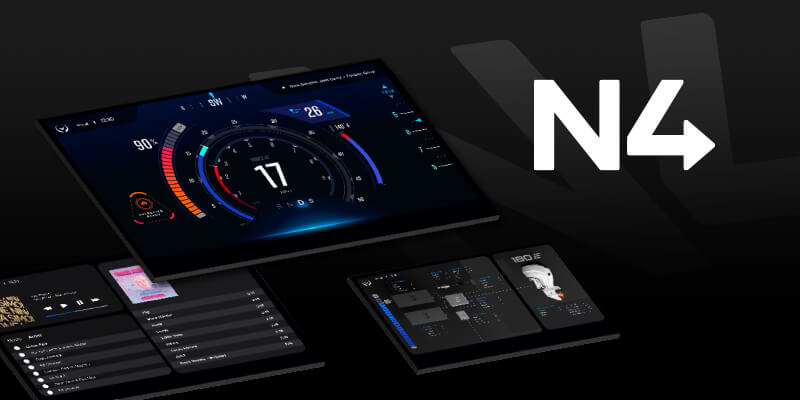 Advanced center console technology from Nextfour Solutions
Additionally, Vision Marine has partnered with Nextfour Solutions, a large industrial technology and design agency based in Finland, in order to develop The Q Display, a highly evolved smart center console "infotainment" system. The Q Display, which will be included with the E-Motion powertrain™ package, is uniquely designed for the marine industry. This plug and play multifunctional device will integrate an onboard computer which will have a myriad of features, such as a highly advanced maritime navigation system, mobile connectivity, weather forecasts, real time and speed fuel economy, an automatic logbook which records routes and provides trip history information, an entertainment system, a "guard functionality" alarm system which protects it from theft, as well as regular software updates. 
Vision Marine's imminent path to success
Traditionally, electric outboard technology has exhibited low power and low voltage, therefore low performance. We strongly believe there is currently nothing comparable to Vision Marine's high performance and eco-friendly E-Motion™ electric outboard motor even close to market ready. Many major OEMs have developed their own respective electric outboards, but have not come close to offering high performance technology. It is clear that the gate is left wide open for Vision Marine to assert market dominance.