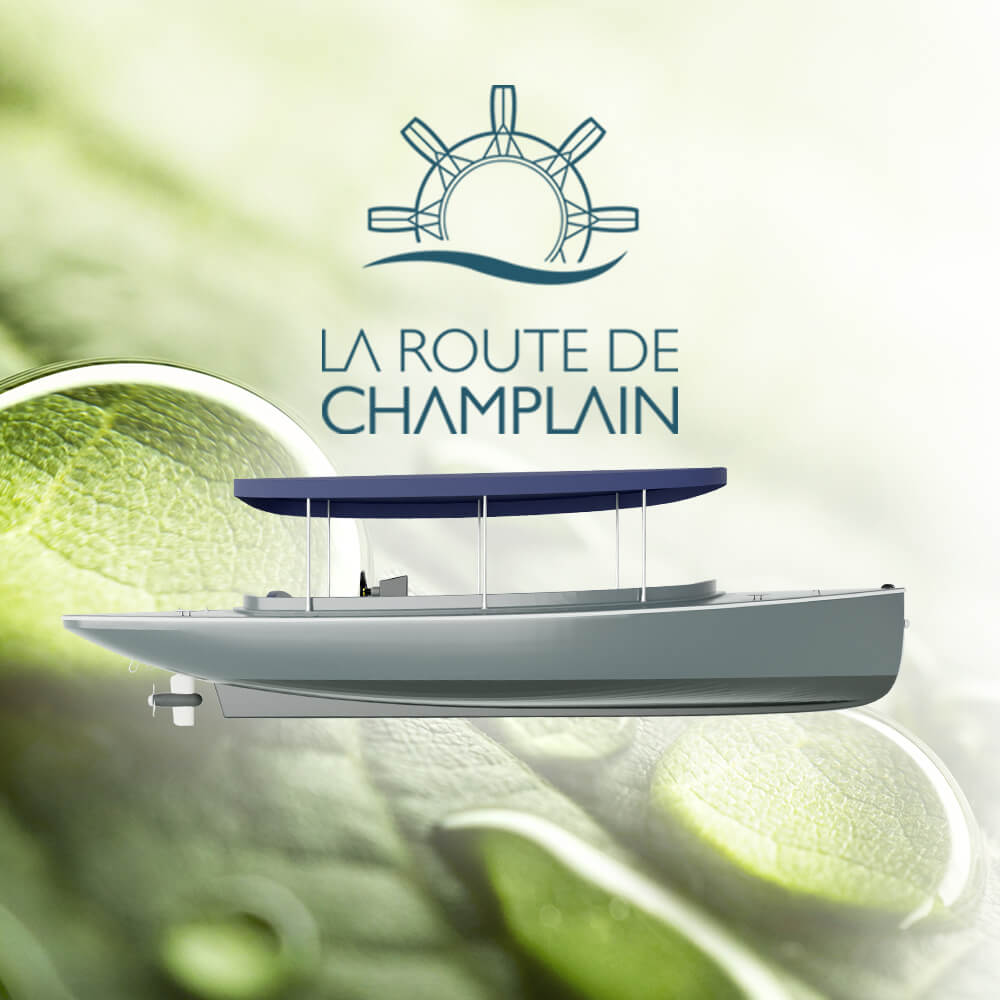 Vision Marine Expands Zero Emissions Efforts On Quebec's Waterways
Vision Marine Technologies (NASDAQ: VMAR) is pleased to announce an expansion of its partnership with the Haut-Richelieu Project ("HRP"), sanctioned by Tourism Quebec and Transport, Canada. The Haut-Richelieu's mandate is to advance eco-friendly recreational activities along the Richelieu River waterways. HRP operates the largest electric boat operation in Canada, in collaboration with Vision Marine.
Building on the eco friendly partnership Haut-Richelieu Project
Vision Marine's partnership with the Haut-Richelieu Project began in 2021 with the shared ambition of striving towards a zero emissions goal on Montreal's waterways. HRP placed an purchase order for 15 of Vision Marine's custom designed and manufactured fully electric eco- friendly 21'7" Fantail 217 model boats for rental purposes and water taxiing. The Fantail 217 produces zero emissions, zero pollution, and is designed to foster a noiseless environment, thus moving away from fossil fuels and providing an environmentally friendly, cost effective alternative to boats powered by expensive fossil fuels.
Fantail 217 electric boat


As part of the expansion, HRP will order 4 additional Fantail boats. Vision Marine CEO Alex Mongeon stated, "We are truly proud to work alongside the Haut-Richelieu Project to locally develop a more environmentally conscious social economy for Montreal. We look forward to contributing to the betterment of Quebec's ecological balance by providing an eco-friendly alternative to internal combustion engine ("ICE") powered boats, which release toxic emissions and cause noise pollution into our aquatic ecosystems."
Vision Marine providing Quebec with electric water taxis!
The Haut-Richelieu Project vessels will be available for rent and water taxing along an 18.6 mile (30 km) route, stretching across Lake Champlain (which runs through the Richelieu River in Montreal, Quebec). Customers are offered the option of captaining their own boat, or hiring an experienced captain. All Fantail boats are uniquely wired for slower and restricted speeds, allowing consumers possessing any experience (or lack thereof) to enjoy cruising the waterways without a boating license.
Vision Electric Boat Rental fleet in Newport Beach, CA


To maximize tourist opportunities, 15 different accessible pick up/drop off stations have been developed across the visually serene lake, in strategic areas, which feature outdoor activities, lodging accommodations, and other traveler friendly opportunities.
Vision Marine sets the precedent with eco conscious rental operations
In addition to the Haut-Richelieu Project, Vision Marine Technologies owns and operates Vision Electric Boat Rental ("EBR"), its rapidly expanding brand of rental operations, which share the same environmentally conscious mandate. EBR offers a unique fleet of fully electric boats, allowing consumers to be able to cruise the waterways with the comfort of being mindful of the aquatic ecosystem. Vision Marine strives to lead by example with its eco-friendly business model, which is highly unique to the boat rental market.
Furthermore, Vision Marine's boats can be found globally, branded and ready for use at many other rental operations operated by both startups and large OEMs, for example Freedom Boat Club, Carefree Boat Club, Aquatic on Lake Windermere, in England, Electric Boat Rentals of Bermuda, On A Boat in Melbourne, Australia, Yachtsy in Washington D.C., to name just a few. Vision Marine's boats can also be rented at prestigious hotels, such as Montage Palmetto Bluff in South Carolina, Grupo Vidanta in Mexico, Grand Palladium Hotel. For some of these businesses, Vision Marine's boats are the cornerstone of their respective rental operations.